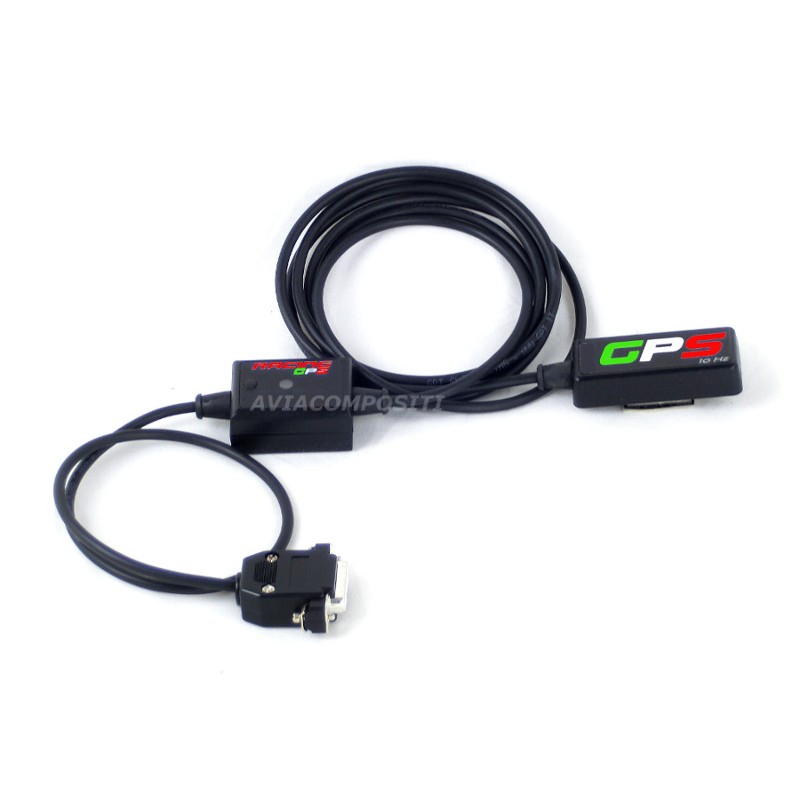  
Gps kit for Evo2
Universal harness with free wires
Currently you can only order by email, availability will be checked at the moment
Due to the current orders accumulation the delivery times are rather longher than usual
Our philosophy is aimed at guaranteeing quality which is why we avoid unnecessary rush in production
Why buy an AVIACOMPOSITI product? Read here...
Any question? Write us now

Secure payments

Delivery times and methods
This kit has been developed to capture the lap times to our universal dashboard EVO2 automatically with which it interfaces simply by connecting the plug to the rear socket of the EVO2 itself. Compared to the old I.R. beacon system the advantage is that you do not need to place any device on the track, the system automatically captures the target point with the GPS system in the fastest point of the track and from the first lap onwards maintains this point to turn "on" each lap the Chrono function of the EVO2. If you change the track just run the simple procedure of acquiring the finish line only at the beginning of the session and the GPS will keep the stored coordinates until you'll want to change it.